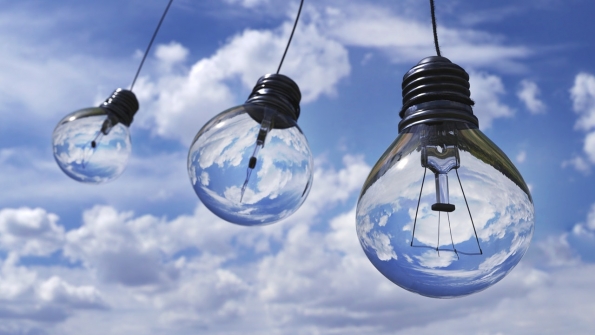 The problem of energy consumption is rising. However, not everyone is aware of it. Yet, many people have heard something about renewable energy sources and the ways to make them available to every family. This is what the government should handle, but there are also things that responsible people can do on their own, like explaining how to use energy in the most efficient way.
The problem of energy consumption
If you care about the environment, reducing energy use is the first thing that you need to consider. Even if you don't care about the environment but care about your well-being, this is a great way to change your life for the better.
Reducing energy use helps you save money
It improves the overall economy of the country
It affects your personal security positively
Convinced now? Then it's time to find out how to reduce energy use in 6 simple ways.
Turn off your computer
It does not matter whether you are a student, a freelancer, or an office worker, you can affect the energy use just by turning off your computer when you're done with your work. Many have a bad habit of leaving the computer on without a need.
Of course, sometimes, you just need to keep your computer turned on. In this case, you can turn your monitor off – this will be enough.
Just imagine if everyone in your company would turn off their computers when leaving home. This action repeated daily would definitely bring the effect that we want – reducing the energy use level.
Change the lighting
Some lighting options consume far more energy than others. This leads to the situation when your energy bills are huge every month and you have no idea where these figures come from. To fix this problem, you just need to replace your old bulbs with LED ones.
Led lighting lasts 25 times longer and uses 75% less energy. They are perfect for industrial and commercial buildings and for your home as well.
Unplug electronics that are not re-charged/used now
Did you know that all devices still consume energy when they're turned off? All the printers and scanners at your office, TV-set, and microwave oven – they are so-called vampire energy consumers that you need to get rid of as soon as possible.
You don't really need to keep the TV plugged in if you watch it once per week or only in the morning. The same goes for air conditioning that you don't use or a microwave oven that was used last time a few weeks ago.
Use alternatives
If you feel that it's too hot in the room, you don't need to turn on air conditioning. In most cases, it will be enough to open the window. There are many energy-consuming devices that can easily be replaced by something else.
Interested in more ways to use alternatives? The list is huge and the most effective ideas are used by EssayWriterSite.com writers for the essays and research papers. If you want to spread the idea of consuming less energy, we would recommend you to get some insights that you can use in your promo materials.
Lower the degrees
One of the easiest ways to start consuming less energy is to lower the degrees for the washing machine, freezer, etc. You will save 0.2-0.15kWh per cycle just by replacing 40 degrees C with 30 in your washing machine! The quality will be the same, but the effect will be quite noticeable for your energy bill.
-1 degree in your thermostat
Do you want to save 26 kWh per week? Just lower the degree in your thermostat by 1 point, and you'll see the difference.
Many of us forget about thermostats and start to use air conditioning. This is a waste of energy.
How to convince others to consume less energy?
We all prefer to make our own choices. Therefore, you should not impose your thoughts but show the example that everyone would like to follow. Start to use these ideas in the everyday life of your college or office, and people will start to follow your example and will do the same!
Share these tips with your colleagues and friends if you want to change the world! They will definitely appreciate it if you offer them some ways to improve the quality of their lives and cut down the expenses.
Of course, these are only the basic ideas how to educate the society and teach them to be more responsible regarding the energy. But it's quite enough at the early stage, especially if a person has never